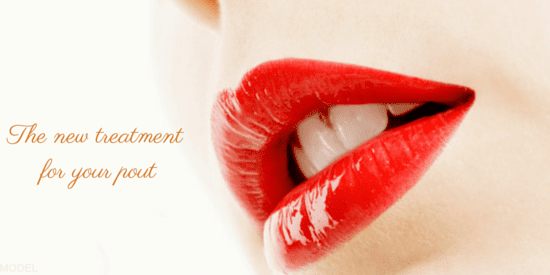 It's always exciting when we're able to offer new treatments at our medical spa. That's why we're pleased to announce that we are one of the first practices to provide the new dermal filler Restylane® Silk in the Louisville and Lexington, Kentucky, area following the product's recent approval by the FDA.
The approval of Restylane Silk gives our patients who want fuller lips an excellent option and adds to our menu of non-surgical facial enhancement choices. I call it a "new" product (in quotes) because it's actually a new twist on a favorite filler we've used successfully for years. Restylane Silk is an injectable gel filler made of hyaluronic acid, a material produced naturally by the body.
What makes Restylane Silk different? It is designed and approved specifically for injection in the lips and to smooth wrinkles around the mouth, often called "smile lines." Thinning lips and increased vertical lines above the lips are some of the most common signs of aging. Restylane Silk injected in the lips provides natural-looking results because it's made of smaller, smoother particles than those used in other Restylane products. Additionally, it includes an anesthetic to increase the patient's comfort during treatments.
The results so far are beautiful. Our patients love having fuller lips that help give them a more youthful appearance overall, especially when combined with other facial treatments at our 2 CaloSpa locations. The results last up to 6 months. We invite you to join us and get in on the ground floor of this exciting new treatment!