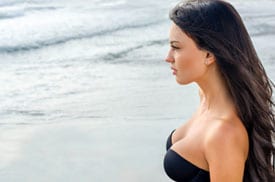 Medical Advances Leave Women More Satisfied Than Ever Following Breast Augmentation
According to a new study released by the American Society of Plastic Surgeons (ASPS), nearly 98 percent of patients who underwent breast augmentation reported that the results met or exceeded their expectations. In addition to reporting satisfaction with the final outcome, the majority of patients cited increased self-esteem, among other psychological benefits.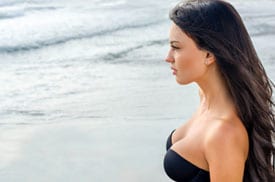 Part of the reason why women are so pleased with their procedure results is because patients now have more options than ever before. From silicone to saline to "gummy bear" implants, women can not only choose the size and shape of their new breasts, they can also choose what they want their implants to be made of. These options, when coupled with large technological advances in medicine, allow for surgeons to create the unique, natural outcome that the patients desire.
There is no 'one-size-fits-all' when it comes to implants. While one patient may prefer the firmer feel that comes with a silicone implant, another may opt for a slight enhancement via a saline implant. Ultimately, patient satisfaction is the most important measure of surgical success, and with today's medical advancements, women are more happy with their procedures than ever before.
Many women are also opting for new technology such as shaped implants (also known as the "gummy bear implant"). This is the latest choice women have in determining their best implant match. The gummy bear implants offer unique advantages to saline implants as well as other silicone implants, and will give patients a more natural option. It's just one of the many ways that medical advancements are helping to women to improve the way they look and they feel.