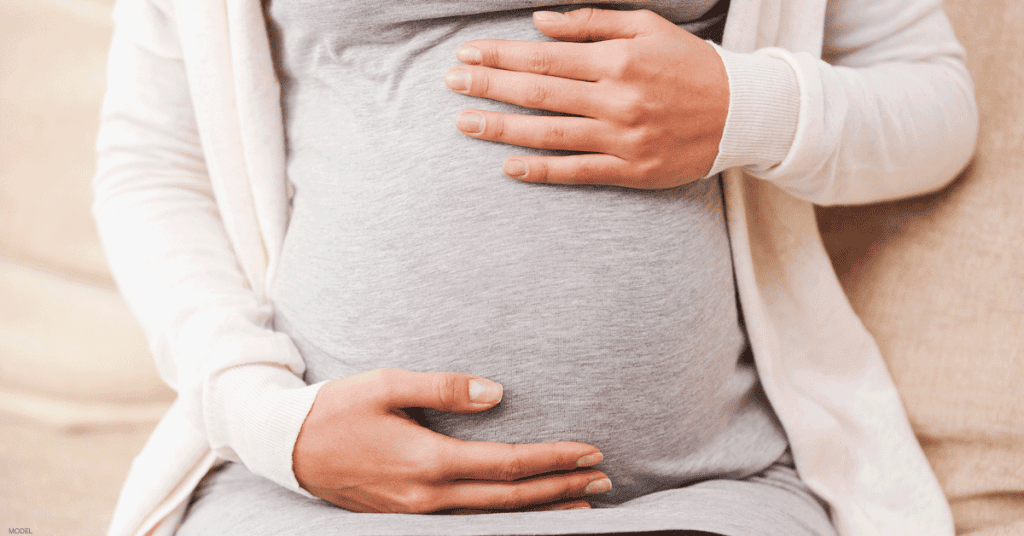 Many women who visit us for plastic surgery—especially breast augmentation—in our Louisville and Lexington, KY, offices are in the prime of their lives, settling into adulthood and planning their families. These patients often have a lot of questions about how breast augmentation can potentially impact their plans to get pregnant or breastfeed. To the surprise of many, breast augmentation may not play as big of a role as they anticipated.
Although you don't need to have your plans set in stone, it is helpful for me to know if my patients think they'll want to have children or not. Perhaps the more important question is that of timing. If you're thinking of having a breast augmentation but would like to start your family within a year or 2, it's a good idea to postpone your surgery until after you've had your children. I recommend this time frame because it ensures that any changes to the breasts due to pregnancy can be adequately addressed during surgery. On the other hand, if children fall more into your long-term plans, it's OK to have breast augmentation now. But bear in mind there are some caveats.
Occasionally, a woman who has breast augmentation before getting pregnant may require revisionary surgery after her child is born. Pregnancy can affect the breasts in a variety of ways, and in some cases the resulting sagging and loss of volume can be significant enough to necessitate surgery to bring them back to their previous condition. This is more common for women with large implants, since these can exacerbate the normal sagging associated with pregnancy and breastfeeding. You can take a look at a diverse array of real breast augmentation cases in my photo gallery.
Nearly every woman who carries a pregnancy to term experiences changes in their breasts. However, these changes are unpredictable—no 2 two women are alike—and they can be long-lasting. The most common of these, however, is a "deflated" appearance. This is due to the breasts gaining volume as they produce milk, then rapidly losing volume after milk production ceases. Women who have previously given birth tend to have a more accurate idea of how their breasts will change with pregnancy, whereas first-time mothers often have to simply wait and see. The "deflated" result is a common reason why women pursue breast augmentation, and it can affect women with and without implants.
Another question I often hear is whether implants affect breastfeeding. The answer is typically no. That's because the most common incision used in breast augmentation, the inframammary incision, doesn't involve the nipple in any way. When the fragile structure of the nipple remains untouched, the possibility of future breastfeeding is improved. Additionally, the breast implants we use have been carefully vetted for safety, and having them in place won't affect the quality or amount of breast milk you produce.
During your personalized consultation at CaloAesthetics, we'll talk about your short-term goals and long-term plans. Together, we can create a plan that works for your lifestyle and helps you realize the body you want.