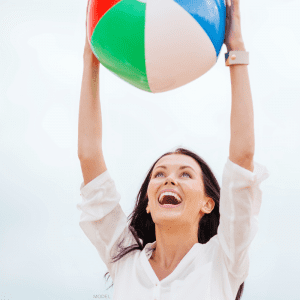 There's no question that this is a busy time of year for many of us in Louisville. If you're like the majority of patients at our plastic surgery center and medical day spa, it's also a time when you want to look your best. Whether you are taking a summer getaway or attending a wedding or other event, it's important to look and feel rejuvenated. For that reason, it is no surprise that we see a lot of interest in non-invasive facial treatments in the summer months. Downtime is limited, leaving you more time to enjoy all that summer has to offer. For those who are looking for a mid-summer pick-me-up, here are a few personal recommendations:
BOTOX® Cosmetic: BOTOX and its FDA-approved cousin, Dysport®, are wonderful for smoothing even the most stubborn wrinkles and lines, including vertical lines between your brows, crow's feet, and furrows on your forehead. Our BOTOX patients in Louisville love that, within just a few short days, they can look years younger. For our busy bees, we offer the rare convenience of "walk-in" appointments. These are available to both existing and new clients during regular CaloSpa hours.
JUVÉDERM® Injectable Gel: A great choice for youthful summer skin, JUVÉDERM is a hyaluronic acid filler that works by adding volume and fullness to lips and filling facial wrinkles and nasolabial folds.
JUVÉDERM VOLUMA™ XC: As we age, we not only gain wrinkles, but we also lose volume in certain areas of our faces, including the cheeks. This hyaluronic acid filler is the only FDA-approved product to treat age-related volume loss in the cheeks. It's a simple treatment that can restore youthfulness and make you feel more confident, and that makes it perfect for summer.
I also want to share some exciting news for our clients in the Brilliant Distinctions® Program (or thinking about joining). Now through August 28th, you'll earn double points to help you save on Allergan products and services, including all three of the above treatments. To learn more about Brilliant Distinctions, please visit our website.