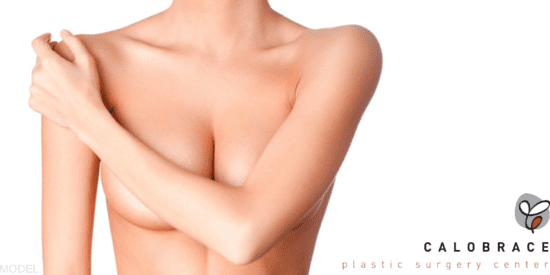 A recent study published in Plastic and Reconstructive Surgery®, the journal of the American Society of Plastic Surgeons®, has confirmed what I've heard from my breast augmentation patients from Louisville, Lexington, and other Kentucky cities. Apparently, the breast shape that most people prefer is the most natural one.
The British study showed photos of several different breasts to 1,315 respondents and asked them to grade the aesthetics of each. Although the respondents came from different ages, sexes, and ethnic backgrounds, the overwhelming majority said that the photo of breasts showing a 45:55 ratio of upper pole volume to lower pole volume was the most attractive.
In layman's terms, this means that people tend to like the look of breasts that have a bit more volume toward the bottom, with nipples that are just slightly upturned. This mirrors the requests I hear from my own breast augmentation patients, who say they are interested in adding more volume but still keeping a "natural" look.
One common misconception that this study challenges is that rounded breasts with a lot of volume at the top are the most appealing. Although that look is appropriate for some women who would prefer to create more cleavage, the trend these days seems to be for more subtle enhancement. This survey confirms that the natural look is what most people consider attractive.
The results of this study also reinforce the importance of choosing a qualified plastic surgeon for your breast enhancement. As a board-certified plastic surgeon, I've performed hundreds of breast augmentation procedures and spent plenty of time listening carefully to the desires of my patients. I'm proud of the experience I've earned and the proportionate results I've created. It's imperative that you choose a surgeon who has a keen understanding of the anatomy of the breast and how its shape and size relate to the rest of the body.