Mommy makeover at our Louisville practice is an increasingly popular procedure that can help women look and feel more like they did prior to their pregnancies. Often after childbirth, women find it difficult to get back their pre-baby bodies. Sometimes a healthy diet and diligent exercise cannot fix loose skin on the abdomen and deflated breasts.
A mommy makeover is typically performed as a single surgery with different surgical components to address the areas of the body most affected by pregnancy. Usually, women choose to combine 2 or more of the following procedures: breast enhancement, tummy tuck, liposuction, and vaginal rejuvenation.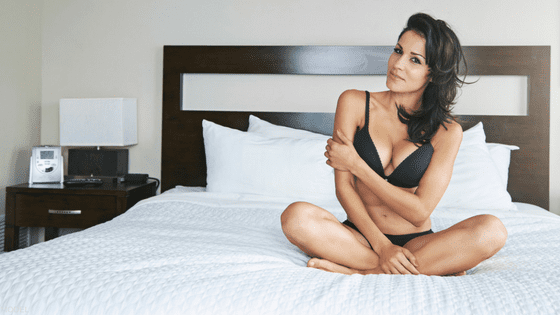 Breast Augmentation
A breast augmentation can restore shape and volume after pregnancy, breastfeeding, and weight loss. Using breast implants, we can help you get fuller breasts that fit your body, preferences, and lifestyle. The implants themselves can be filled with saline or silicone, and they come in many shapes, sizes, and profiles. Incisions can be placed in the armpit, under the breast fold, or along the lower edge of the areola.
Breast Lift
A breast lift can help women to have the firmer and perkier breasts they had before kids. Women who want additional volume and uplifted breasts often combine breast lift and breast augmentation. During your consultation, we can discuss whether combining a breast augmentation and a breast lift is right for you.
Tummy Tuck
After a pregnancy, many women struggle with a protruding tummy and stretched, sagging abdominal skin. Even individuals with otherwise healthy body weight and proportion can have loose skin on the abdomen. A tummy tuck can smooth and tighten the loose skin, contour the waist, and repair stretched abdominal muscles. A tummy tuck is almost always part of a mommy makeover at our Louisville practice.
Liposuction
Liposuction can slim and reshape the abdomen, flanks, and thighs by removing excess fat. It also improves the body's contours and proportions. We offer several different types of liposuction, so we can provide the best option for your specific needs. Our options include: tumescent liposuction, internal ultrasonic-assisted liposuction (UAL), external ultrasonic-assisted liposuction (E-UAL), and SAFELipo®.
Vaginal Rejuvenation
There are several options for vaginal rejuvenation, both surgical and non-surgical. The most common vaginal rejuvenation surgery is labiaplasty, which can reduce the size of the labia minora and restore fullness to the labia majora. A vaginoplasty, on the other hand, is designed to reduce the size of the vaginal canal. The non-surgical options are called diVa® and diVaTyte™. These procedures tighten both the labia and the vagina using heat to promote the production of collagen. Here at CaloAesthetics, we offer labiaplasty and diVa®.
A mommy makeover is a great way regain your confidence after pregnancy. This procedure addresses body changes that can't always be fixed by diet and exercise. Visit our photo gallery to see before-and-after pictures of some of our mommy makeover patients' transformations.